This article is part of our morning briefing. Click here to get it delivered to your inbox each weekday.
Meet the Auschwitz survivor whose granddaughter works for Rep. George Santos
When the freshman congressman marked Holocaust Remembrance Day on the House floor by saying that the grandmother of one of his staff members had survived Auschwitz, some were skeptical. Santos, a New York Republican, has among a litany of lies falsely claimed that his own grandparents were Holocaust survivors — in fact, as the Forward first reported in December, they were born in Brazil before the Nazis came to power.
But the unnamed woman Santos saluted in Congress on Jan. 27 is real. Our Beth Harpaz and Jacob Kornbluh tracked down her story.
Prisoner A10229: Her name is Eva Lipsky. She was born in Hungary and, at 14, arrived at Auschwitz, where her mother, two sisters and a brother were murdered in the gas chambers. "We smell that smell," Lipsky, who is now 92, said in a two-hour testimony recorded with the USC Shoah Foundation in 1997. "You see the smoke coming out, that body-burning smell." 
New York, new life: After the war, an aunt in the U.S. discovered that Lipsky and her sister Clara were alive, and sent for them. The girls sailed in 1947 to New York, where Lipsky later met her future husband and raised a family. "There was a lot of joy around that time," she said.
Timeless testimony: Several of her family members were also interviewed by the Shoah Foundation, including her son David, a conservative Republican whose daughter Gabrielle Lipsky was press secretary for the Santos campaign and now works in his Washington office. He said when people complain about "hard times and a hard life," he thinks of what his mother endured. "I don't think there's much to compare about a Holocaust survivor," David Lipsky said. "There's nobody that can beat my mom."
TONIGHT'S STATE OF THE UNION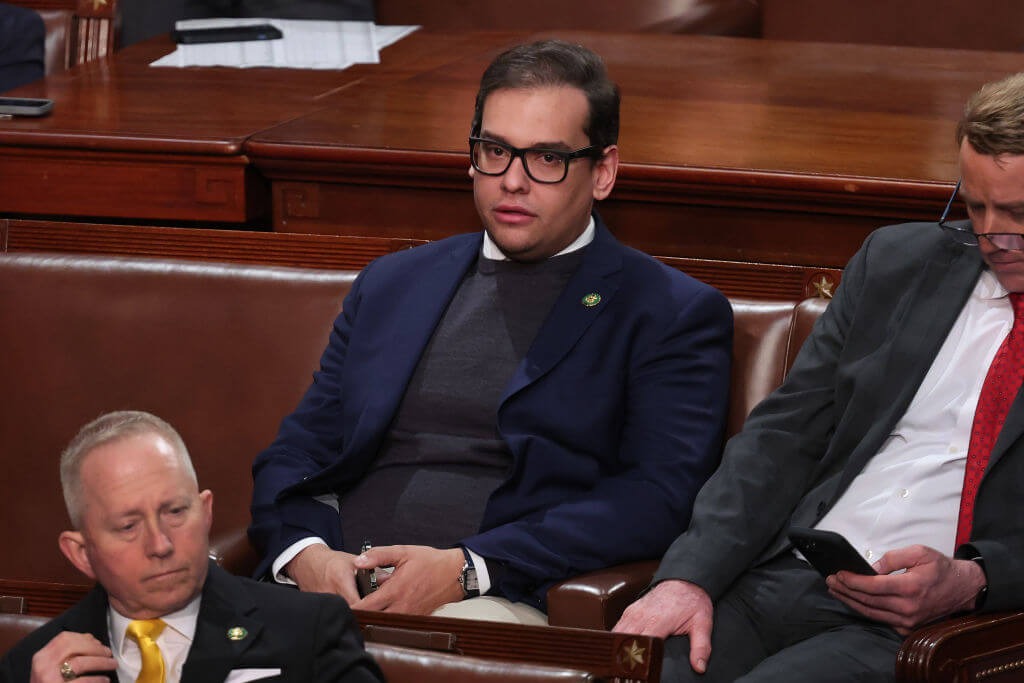 Santos invites Democrat who exaggerated his Jewish observance to State of the Union: Each member of Congress gets one guest ticket to tonight's speech, and Santos gave his to Michael Weinstock, a volunteer firefighter on 9/11 who claimed he was "plenty Jewish" when he ran for the same House seat as Santos in 2020. Complaining that one of his opponents had served him with court papers on Shabbat, Weinstock told a judge: "I'm not a perfect Jew, but I am observant." Read the story ➤
Doug Emhoff's date is a 92-year-old Auschwitz survivor: A week after the second gentleman returned from a Europe trip that included a visit to Auschwitz, he'll be accompanied by Ruth Cohen, a volunteer at the United States Holocaust Memorial Museum, while his wife, Vice President Kamala Harris, takes her place on the rostrum. Cohen marked this year's Holocaust Remembrance Day in Cairo, Egypt, at an event hosted by the U.S. and German embassies, and was the keynote speaker at a ceremony in Abu Dhabi the day before. Read the story ➤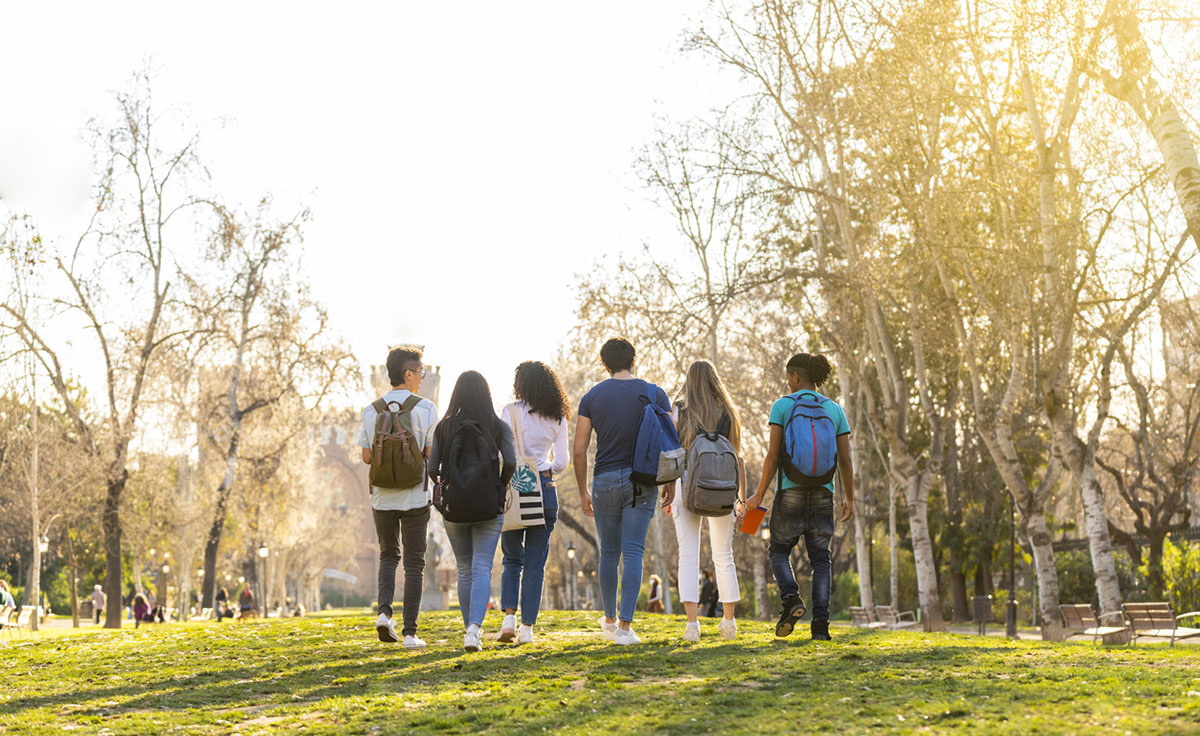 Opinion |  Jewish college students yearn for connection, not politics: A recent study found that Jewish students are most interested in connecting to Jewish life, culture and tradition, and least interested in politics. That rang true to our contributing columnist Hannah Lebovits, who teaches at the University of Texas-Arlington, a campus with neither Hillel nor Chabad. "While Jewish students on campus mostly just want a place to be fed and hang out with other Jewish kids," she writes, "Jewish organizations that target college students on campuses like mine are overwhelmingly focused on Israel." Read her essay ➤
Plus…
The humanitarian group IsraAid, dispatched a team to Turkey on Monday following a powerful earthquake that killed at least 5,000 people. "The recovery will take a long time," the group's CEO told our Adam Kovac. At least 16,000 emergency workers were combing through the rubble on Tuesday.
For Jewish couples experiencing miscarriages, there are few rituals to help process their grief. A new memorial garden in northern California aims to change that.
Thousands of online viewers tuned in for the last few weeks to watch an AI-generated version of the sitcom Seinfeld. The never-ending stream was temporarily suspended on Monday. Our PJ Grisar explains why.
Have you been enjoying our new podcast series, Playing Anne Frank? In Episode 4, which dropped this morning, you'll hear about the truck-and-bus tour that took The Diary of Anne Frank to more than 100 American cities in 1958, including some in the Deep South where members of the cast were the first Jewish people many in the audience had ever encountered.
Adam Langer, the Forward's executive editor and host of the podcast, talks about what that touring production meant to the communities where the show played and to the cast and crew. Pauline Hahn and Steve Press, who played Anne Frank and Peter Van Daan on that tour, reunite for the first time in 60 years, and reenact one of their young characters' pivotal scenes. Listen now ➤
Spread the word! Invite someone
to sign up for this newsletter.👇
WHAT ELSE YOU NEED TO KNOW TODAY
Robert Shwartzman, a Russian-Israeli racecar driver, was named a reserve driver for Ferrari's Formula One team in the upcoming season, which begins in March. (Courtesy Scuderia Ferrari)
🏠  A 90-year-old rabbi's life has been turned upside down by a couch-surfing squatter who moved into his living room at the start of the pandemic — and shows no signs of moving out. The rabbi's family has sought help from the courts to try and remove the unwanted guest, who under New York law earned "squatters' rights" once her stay exceeded 30 days. (NY Post)
😲  Organizers of protests on behalf of Soviet Jewry in San Francisco in the early 1970s might have bolstered crowds by secretly recruiting Jews for Jesus. The revelation that Jewish leaders turned to a Christian missionary group for help appears in a 1973 FBI memo that the Jewish Telegraphic Agency recently obtained through a Freedom of Information Act request. (JTA)
🔌  A neo-Nazi leader recently released from prison has been arrested again and accused of plotting an attack on the Maryland power grid with a woman he met while incarcerated. The special agent in charge of the FBI field office said he views their extremist views as "racially or ethnically motivated." (Washington Post)
💰  An Ohio woman who alleged six years ago that she had been fired because she was an observant Jew has been awarded $1.1 million in damages by a federal jury. She had been fired shortly after requesting eight days off during the fall High Holidays. (JTA)
💰  And in other settlement news … A university in Oregon that fired a tenured professor in 2021 after he accused the president of making jokes about gas chambers and the size of Jewish noses and board members of sexual harassment will pay the professor $1 million to settle his claim of wrongful termination. The president remains in his position. (JTA)
⚖️  The trial of Malka Leifer, a former Haredi girls' school principal accused of sexually abusing her students, began today in Melbourne, Australia. (Times of Israel)
🔫  Police in San Francisco arrested a man they believe is responsible for shooting blanks during a study session last week at a community center for Russian-speaking Jews. The suspect appears to be linked to social media accounts featuring antisemitic propaganda and pictures of him dressed in a World War II-era German military uniform bearing a swastika. (JTA, San Francisco Standard)
🎥  Many Jews found Netflix's new interfaith comedy You People offensive, including our own Mira Fox. In a new interview, the film's Judaism consultant opened up about what it was like teaching 200 extras how to perform the Yom Kippur Vidui prayer, and the Yiddish scene that got cut from the film. (J. The Jewish News of Northern California)
What else we're reading ➤ A Jewish expert on monuments on what Philly's famous Rocky Balboa statue can teach us about memory … Is 'Jewish supremacy' translating into anti-Christian violence in Jerusalem? … Celebrity jeweler swaps carats for ketubahs with his latest wedding venture.
Cleavon Little and Gene Wilder in 'Blazing Saddles.' (Getty)
On this day in history (1974): Mel Brooks' Blazing Saddles premiered at the Pickwick Drive-In movie theater in Burbank, California. To capture the spirit of the satirical western, audience members watched the film on horseback, rather than from their cars. In a ranking of Brooks' major films, Forward contributor Dan Friedman argues that with its "merciless mockery" of racism, Blazing Saddles qualifies not just as one of Brooks' best movies, but also "one of the greatest films ever made."  
Last year on this day, we explored why Jimmy Cagney spoke better Yiddish than just about any other actor in Hollywood.
(Courtesy Abby Kousouris/Atlanta News First)
Antisemitic flyers were left in the suburban Atlanta driveways and mailboxes of hundreds of Jewish families over the weekend, including at the home of Democratic Georgia State Rep. Esther Panitch. She spoke passionately from the chamber on Monday about her great aunt, after whom she is named, who was killed by the Nazis. House colleagues joined Panitch at the podium in solidarity. "I am heartened by all the love and support I've felt this morning," she said. 
Watch Panitch's speech, which begins at about 1 hour and 20 minutes into this video.
—
Thanks to Beth Harpaz, Adam Langer, Rebecca Salzhauer and Talya Zax for contributing to today's newsletter. You can reach the "Forwarding" team at editorial@forward.com.
The post Santos tells one true Holocaust story — and invites Democrat who exaggerated his Jewishness to State of the Union appeared first on The Forward.