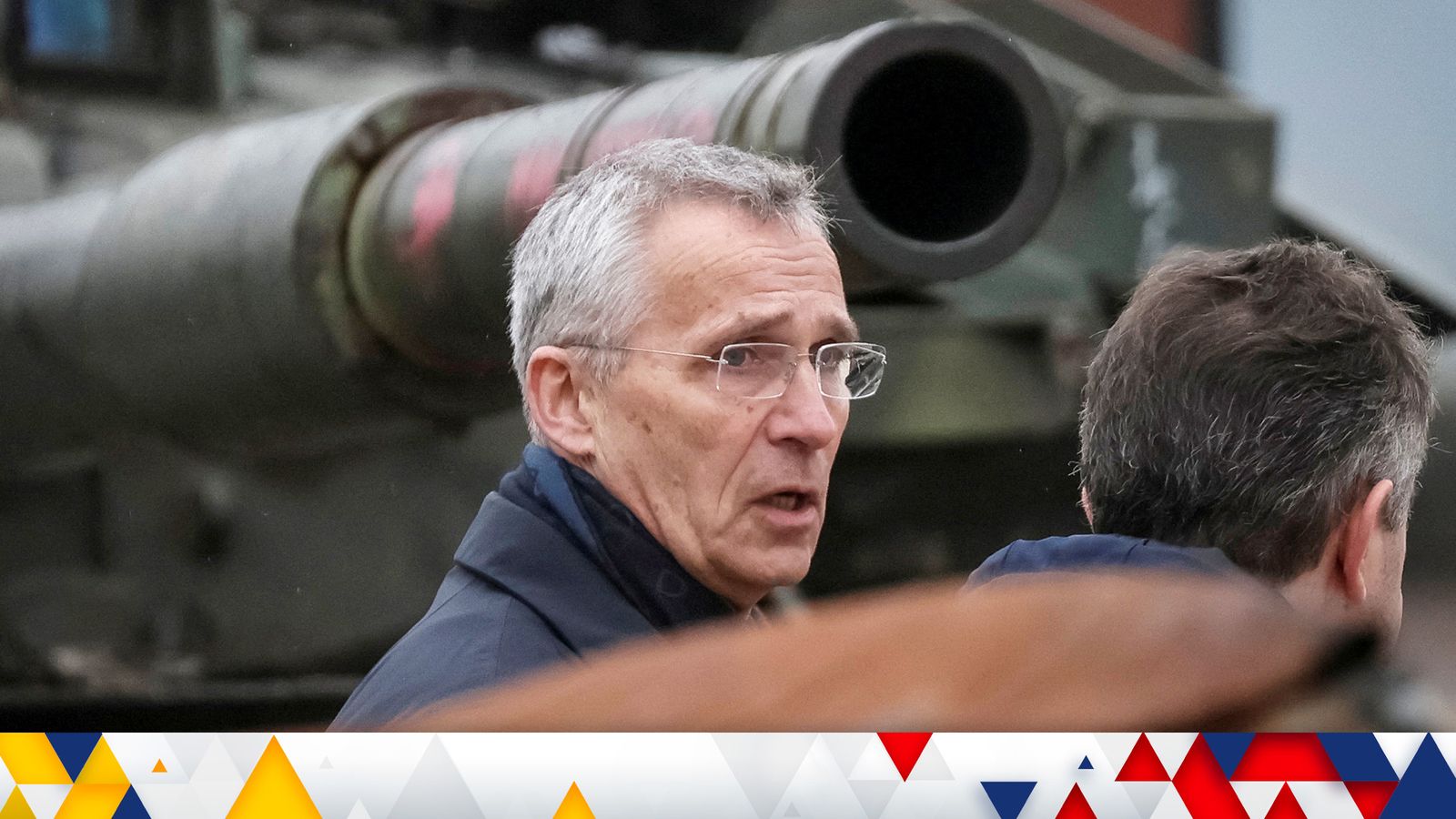 The sight of the head of NATO in Kyiv will send the clearest possible message to Moscow that the alliance stands fully behind Ukraine even though the nation is not – yet – a member state.
Jens Stoltenberg – and any other official NATO delegation – had until now refrained from travelling to Ukraine since the start of Russia's full-scale war more than a year ago.
It was out of a concern that this might be viewed as overly provocative or escalatory given that NATO is not directly a party to the conflict, even though the leaders of many allies have made repeated trips.
However, just a couple of days after images emerged of Russian President Vladimir Putin visiting troops in Russian-occupied regions of southern and eastern Ukraine, the secretary-general of the NATO alliance has made this landmark trip to the Ukrainian capital.
An official confirmed that Mr Stoltenberg "is in Ukraine. We will release more information as soon as possible".
The high-risk visit will be a significant boost for Ukrainian President Volodymyr Zelenskyy and the Ukrainian armed forces after a major leak of secret US military documents revealed the scale of the huge challenges facing them as ammunition and weapons supplies run low.
Ukraine is preparing for a major counteroffensive – expected to be launched in the spring – that needs to breakthrough entrenched Russian lines in the eastern Donbas region and in the southern region of Kherson in the most difficult military operations yet.
Click to subscribe to the Sky News Daily wherever you get your podcasts
Since the start of the war, the NATO chief has rallied allies to support Ukraine but the alliance as a whole is only playing a limited role in giving assistance to the Ukrainian government.
This is because Ukraine – despite wanting to join – is not yet a member state so does not enjoy the collective security provided by that status.
Instead, the main effort in supplying weapons and ammunition to Ukraine is being carried out by individual NATO nations as part of a US-led initiative called the Ukraine contact group, which also comprises countries that are not member states.
Read more:
Taken at gunpoint – how 15 Ukrainian orphans escaped Russia, and the thousands left behind
Unexplained flash of light over Kyiv sparks alarm and confusion
Russian ship 'spying' around wind farms off UK coast
Please use Chrome browser for a more accessible video player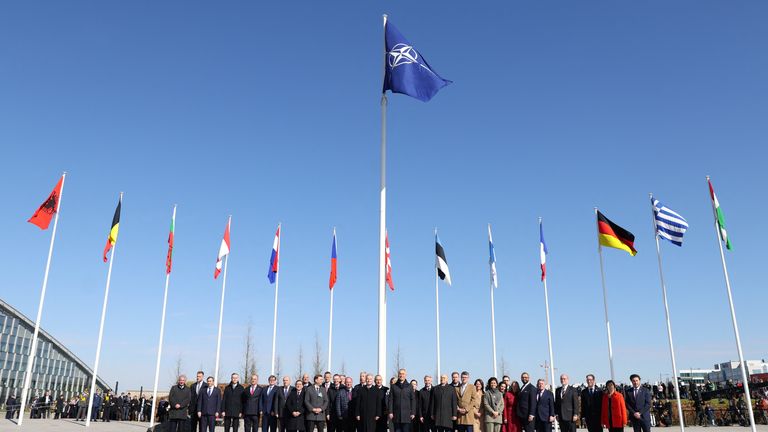 2:10
Why did Finland join NATO?
The biggest impact of Russia's war in Ukraine on NATO as an alliance has been the galvanising of Finland and Sweden to apply for membership – breaking with a long-held status of neutrality in a huge blow to Russia.
Finland became the 31st member of NATO earlier this month, with Sweden expected to follow by the time allies meet for a major summit in Lithuania in July.
In addition, NATO allies have significantly bolstered their own defences to deter the threat of Russian attacks, with more troops, ships and warplanes today at a much higher level of readiness than a year ago.