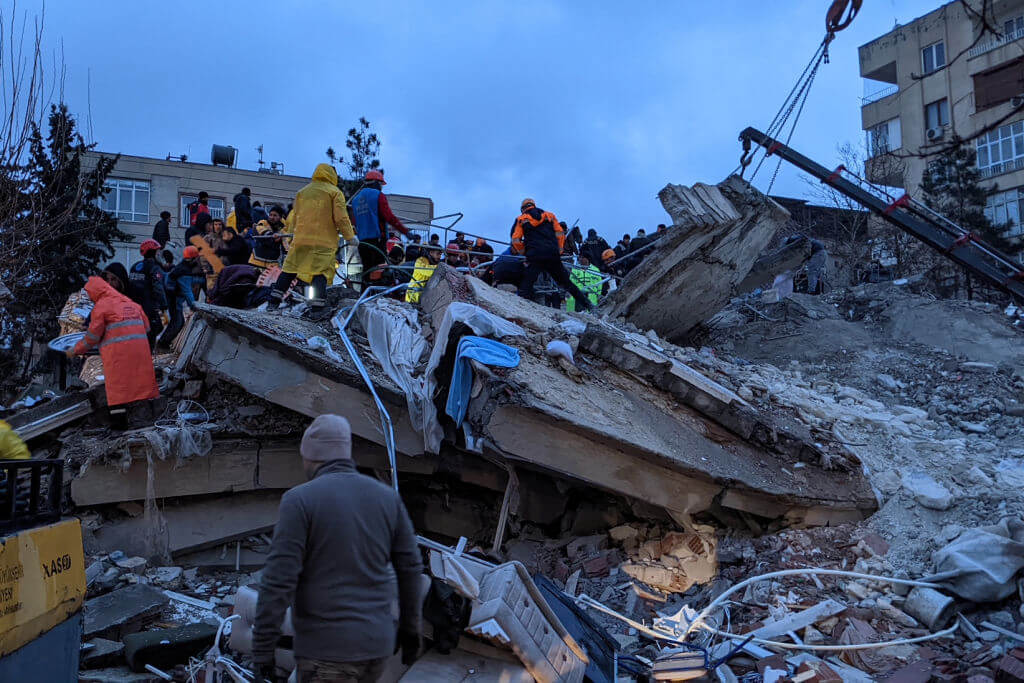 A team of IsraAid relief workers has been dispatched to Turkey following the powerful earthquake that left at least 2,800 people dead on Monday. 
The non-governmental organization, which is dedicated to providing relief in areas affected by humanitarian crises, will send "seven or eight people," said CEO Yotam Polizer. Those include specialists to help those on the ground with water access and medical logistics. 
"People who lost their homes, people who don't have access to clean water, we are providing them with different water using different filtration systems and purification systems," said Polizer. "We'll also look at the hygiene and sanitation needs because again, those people don't have access to toilets and stuff like that."
"What we know right now is that the main urgent needs are winter supplies because it's freezing cold, and people lost their homes," he added. "It's not rocket science. So we will focus a lot on winter supplies, whether it's tents, sleeping bags, blankets, coats, hats."
A member of the IsraAid team is also trained to help people going through trauma.
"Providing psychological first aid from the first moment after a trauma is crucial to help people stabilize," said Polizer. 
Due to the chaos that follows a natural disaster, it's unclear exactly what equipment will be required, but said the hope is that as the picture becomes clearer, they will procure supplies locally in order to help the economy of the affected area. 
The earthquake, which measured at 7.8 on the Richter scale, struck early in the morning. While the most severe damage occurred in Turkey and Syria, it was felt in neighboring countries, including Israel. 
The Israeli government has already committed to sending supplies and search-and-rescue teams to help in relief efforts. 
Polizer noted that IsraAid currently has teams in 14 other countries, including Ukraine and South Sudan. While the average length of an IsraAid mission is five years, he said it's too soon to tell how long they will be on the ground in Turkey but that "the recovery will take a long time because of the level of devastation."
The post IsraAid dispatches team to Turkey following deadly 7.8-magnitude earthquake appeared first on The Forward.