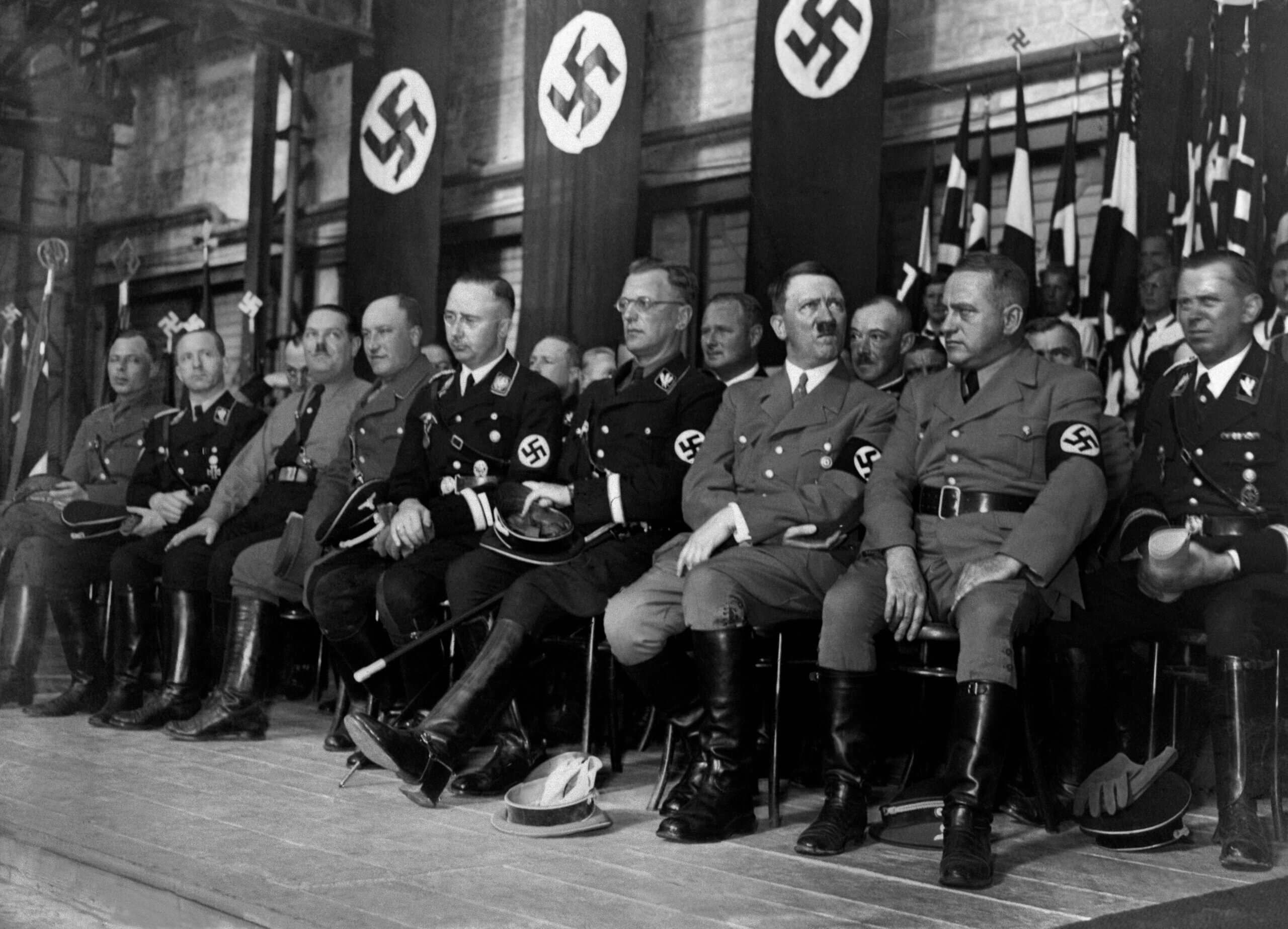 A 98-year-old Holocaust survivor was visiting the U.S. Holocaust Memorial Museum with his sons when he pointed at a photo of a high-ranking Nazi and said, "I told you I arrested him, didn't I?"
Norman Miller's sons Steve and Mike "looked at each other like, 'What is he talking about? He arrested this Nazi?" Steve Miller recalled in an interview with NBC News. 
The photo of Arthur Seyss-Inquart was part of an exhibition of notorious Nazis at the museum in Washington, D.C. Seyss-Inquart was a Hitler loyalist who, as Austrian chancellor, had welcomed the Anschluss, Germany's annexation of Austria. Seyss-Inquart later served as deputy governor general in Nazi-occupied Poland and also masterminded the deportation of Jews in the Netherlands. 
Norman Miller was himself a German Jew who'd been sent in 1939, at age 15, to an orphanage in England on a Kindertransport. For two years, he received letters and photos from his parents and sister in Germany, but the letters stopped when they were deported to a concentration camp in Latvia, where they were murdered. "They didn't have gas chambers at that time," Miller told NBC. "They shot them." 
Miller eventually enlisted in the Royal Welch Fusiliers, an infantry unit of the British army. He was stationed at a checkpoint in Hamburg, Germany, in 1945, on the day the Nazis surrendered. When he was asked to use his German language skills to examine identification papers for the occupants of a car at the checkpoint, he immediately recognized Seyss-Inquart. 
"He was Austrian but he was a Nazi, a big Nazi," Miller said. "You live in Germany, and these names appear in the newspaper."
Seyss-Inquart was tried and convicted at Nuremberg, then executed for war crimes. 
"I wasn't overjoyed," Miller said. "It didn't help to bring my parents back, my family back."
The Miller family has donated a clipping from a military newspaper about the incident and other artifacts to the Holocaust Museum. "It's important to have it on paper," he said. 
"That it was a young Jewish boy who had escaped his grip and managed to catch him at the last minute," said his son Steve, "it seems kind of like poetic justice."
The post Holocaust survivor reveals decades-old secret: He nabbed Hitler's henchman appeared first on The Forward.