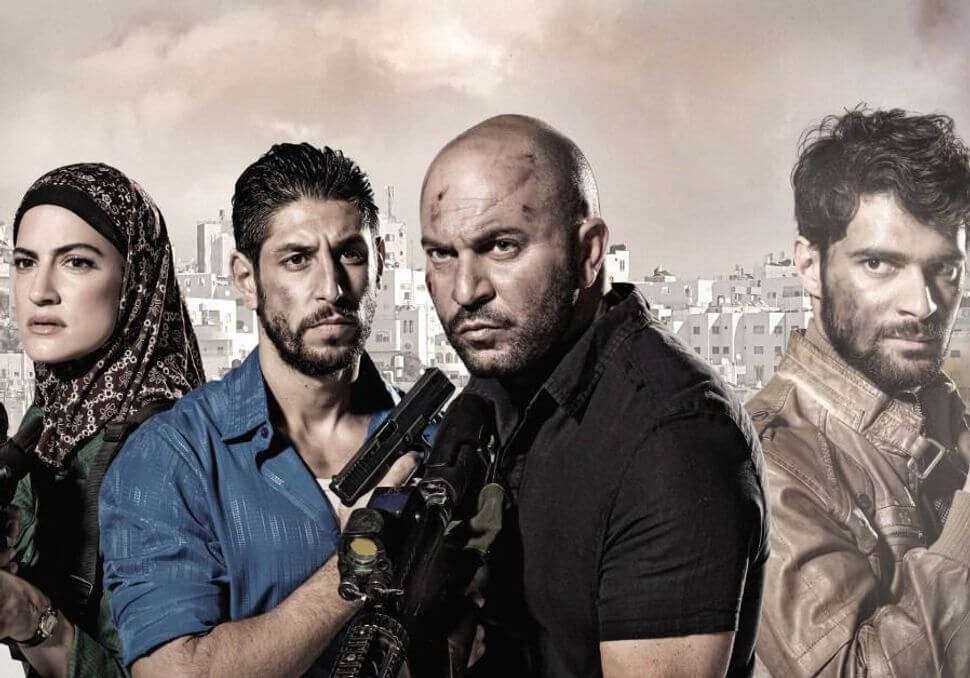 Fans of Fauda can now get an inside view of the often controversial Israeli drama, which revolves around a crew of antiterrorism soldiers and the people they hunt. 
The Fauda Experience, a package offered by travel agency Tourist Israel, is dubbed as a "tour of Israel's secrets," and comes complete with visits to the Arab hilltop town of Kfar Kasim, where the show is filmed.
A tour guide for the company told the Forward via email the visit "teaches the tourists about local everyday life" near the West Bank. The company declined to identify the guide, saying his identity "cannot be shared publicly because of the nature of his involvement in the security services."
Tourists also get the chance to meet "a Palestinian former undercover agent, who had to undergo emergency rehabilitation in Israel after his identity was exposed by terrorist organizations," as well as a "former senior counterterrorism official" who served in the Shabak (Israeli Secret Service). 
The guide said the meetings allow "a free and direct dialogue with experts in the Arab-Israeli conflict and gives tourists a unique opportunity to hear and learn about it without political 'filters.' Stories and personal experiences are shared without including any classified details."
Tourist Israel is not affiliated with the Israeli government and the guide said no communication about the contents of the tour took place with the government or military. 
Although often complimented for its humanizing depiction of Palestinians, Fauda has also been criticized for its lack of nuance in how it portrays the politics of the conflict.
Pauline Frommer, publisher of the Frommer's travel guidebook series, said the idea of offering tours based on proximity to both historical conflicts and entertainment isn't new. Many companies offer tours of notable battlefields from history, be it the beaches in France, where D-Day unfolded in World War II, or Gettysburg, Pennsylvania, considered the turning point in the Civil War. Similarly, tours are offered of the filming locations of shows like Game of Thrones.
What separates the Fauda tour is that the conflict is ongoing. But, Frommer noted, the details of the tour, such as meeting with people who participated in fighting, are not without precedent. Tours in Belfast allow you to meet with members of both the Republican Irish Republican Army and Loyalist Ulster Volunteer Force factions.
The Fauda tour guide replied to questions sent by the Forward regarding the tour's depiction of the conflict by saying only that, "The focus of the tour is to give fans of the show an inside look into the inspiration behind the drama, but our primary goal is to provide our guests an authentic yet fun experience."
Palestinian advocacy groups contacted by the Forward did not immediately provide comment.
The post This Israeli tourism company wants to show you the reality behind 'Fauda' appeared first on The Forward.